Wire Rope Clip
Grade: 304 Stainless Steel
Retail and bulk packaging available
The Wire Rope Clip is available in sizes ranging from 1/16″ to 1-1/4″ to ensure a perfect fit for every project. This wire clip is precision cast and made from grade 304 stainless steel for maximum corrosion resistance and durability. It is ideal for marine and industrial rigging applications.
Caution: Wire rope clips are not to be used on PVC coated cable without first stripping off the PVC. Wire rope clips should be installed over bare cable only and nuts must be re-tightened or re-torqued regularly.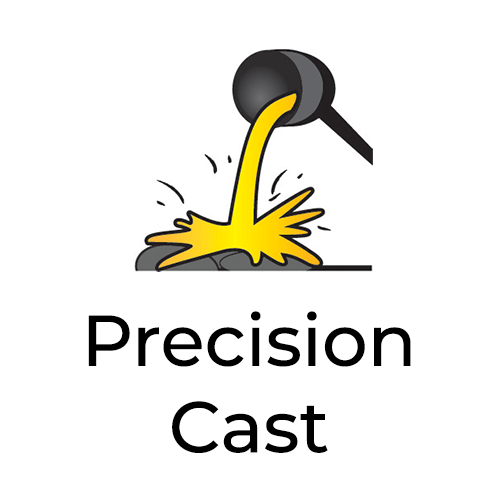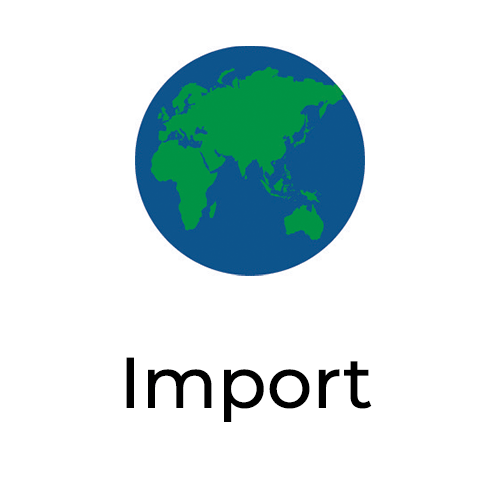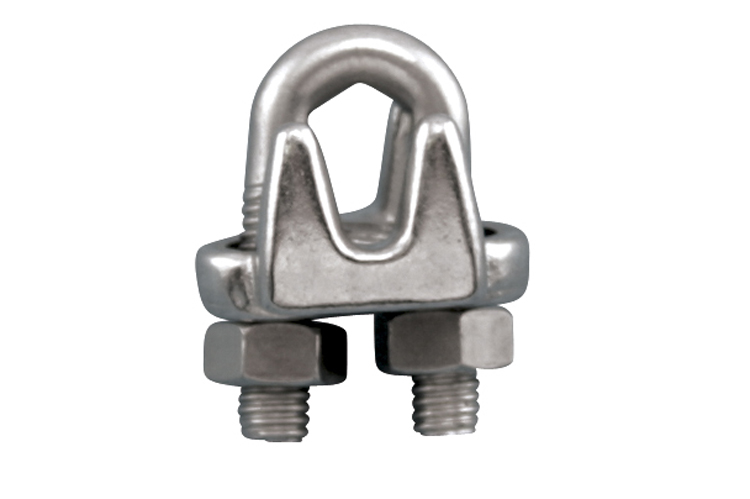 Specifications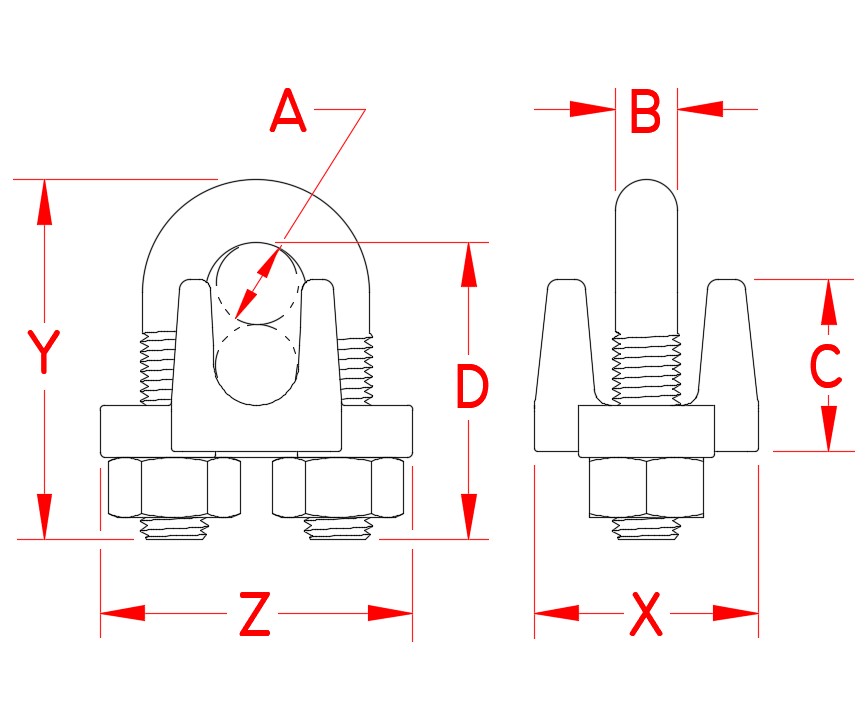 ALL DIMENSIONS ARE NOMINAL (+/- 3%) AND ARE SUBJECT TO CHANGE WITHOUT NOTICE.
ITEM
A
(size)
B
C
D
X
Y
Z
WT
(lb)
S0122-FS02
1/16″
0.09″
0.41″
0.61″
0.54″
0.72″
0.54″
0.02
S0122-FS03
1/8″
0.12″
0.48″
0.68″
0.61″
0.79″
0.62″
0.02
S0122-FS04
5/32″
0.15″
0.56″
0.82″
0.69″
0.95″
0.74″
0.03
S0122-FS05
3/16″
0.19″
0.62″
0.83″
0.77″
1.00″
0.86″
0.05
S0122-FS07
1/4″
0.23″
0.72″
1.10″
0.86″
1.30″
1.02″
0.08
S0122-FS08
5/16″
0.31″
0.84″
1.28″
1.10″
1.58″
1.33″
0.17
S0122-FS10
3/8″
0.38″
0.96″
1.65″
1.36″
2.00″
1.76″
0.34
S0122-FS13
1/2″
0.47″
1.11″
2.08″
1.58″
2.40″
1.96″
0.50
S0122-FS14
9/16″
0.47″
1.27″
2.22″
1.66″
2.68″
2.05″
0.62
S0122-FS16
5/8″
0.54″
1.30″
2.64″
1.82″
3.07″
2.35″
0.83
S0122-FS20
3/4″
0.54″
1.63″
2.71″
2.05″
3.45″
2.75″
1.27
S0122-FS22
7/8″
0.61″
1.75″
3.42″
2.40″
4.00″
2.86″
1.61
S0122-FS25
1″
0.61″
2.10″
3.73″
2.40″
4.32″
2.97″
2.02
S0122-FS32
1-1/4″
0.85″
2.08″
4.47″
3.16″
5.45″
4.10″
4.40