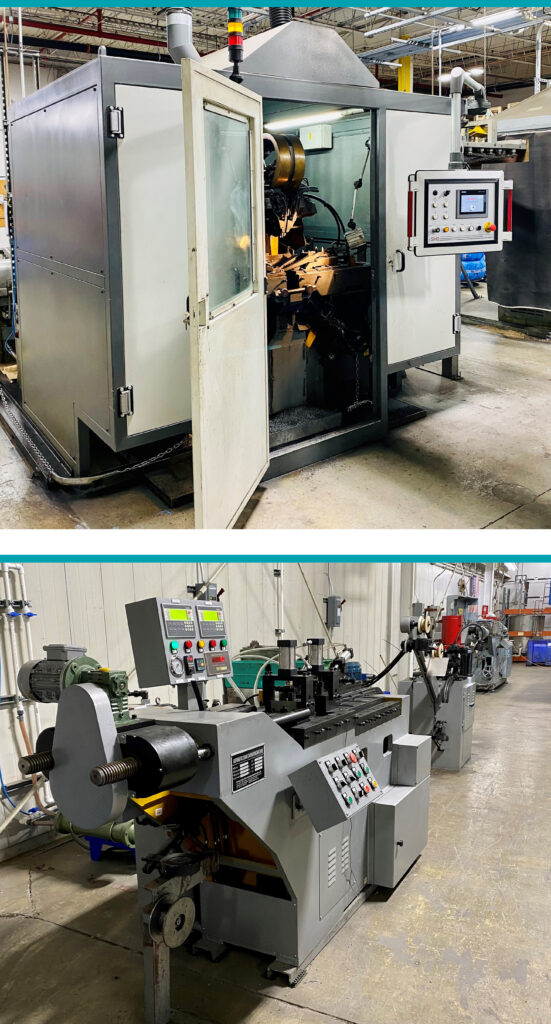 USA Made Chain Manufacturing
Suncor Stainless is the preeminent manufacturer of USA made stainless steel chain. Specialty automated welding and the highest quality materials produce consistent and unmatched reliability. Suncor manufactures and stocks a large inventory of rated, industrial, MIL-DTL-32655, marine, light duty, decorative and specialty chain, and thousands of accessories. Suncor provides both USA made and imported chain products. We specialize in custom chain fabrication combining welding services, slings, testing, and custom assemblies for all requirements.
Proof Testing
For some applications a proof load test is required, which is generally done at twice the working load limit (WLL). Usually one test is done per size, but some orders require each assembly to be proof loaded. This test is most appropriate when we manufacture standard and custom chain slings. Overhead lifting slings will be tagged and engraved to indicate the maximum working loads at different angles.
For more information on our slings or to view our stainless steel chain products, please follow the links below.