Stainless Steel Turnbuckles
Suncor Stainless manufactures one of the most extensive and versatile product lines of stainless steel turnbuckles and turnbuckle hardware. We feature standard turnbuckles, machine swage turnbuckles, hand swage turnbuckles and mechanical swage turnbuckles.
Suncor's turnbuckles are ideal for marine, industrial and architectural projects and feature jaws, hooks, stubs and open or closed body styles.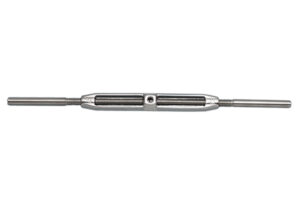 Grade: 316 Stainless Steel