Welded Eye Bolt
Grade: 304 Stainless Steel
Thread Type: UNC
Retail and bulk packaging available
The Welded Eye Bolt is a standard UNC thread and includes one nut and two washers. It is available in sizes ranging from 3/16″ to 1/2″ to fit every project. This eye bolt is made from grade 304 stainless steel for corrosion resistance and durability, making it perfect for marine and industrial applications.
Note: Custom sizes are available.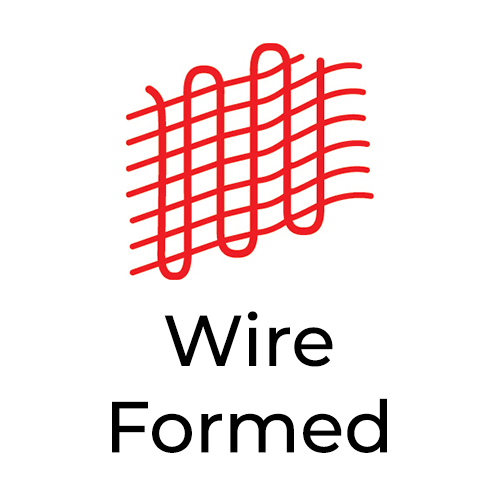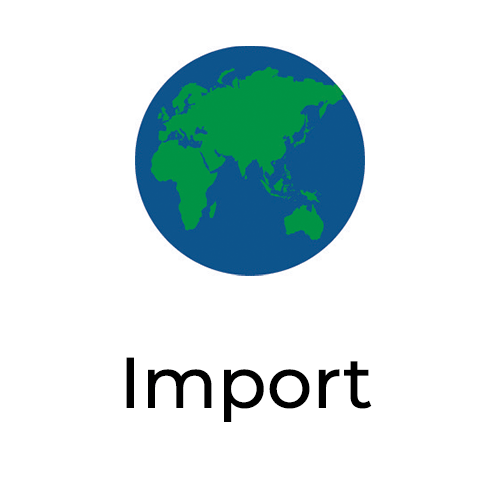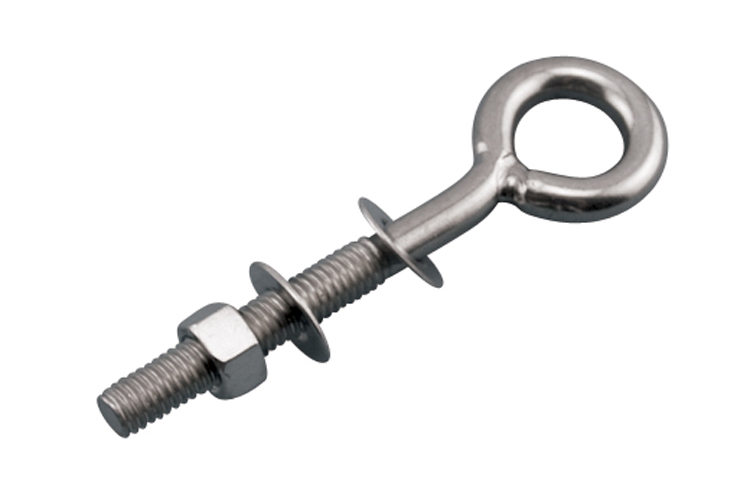 Specifications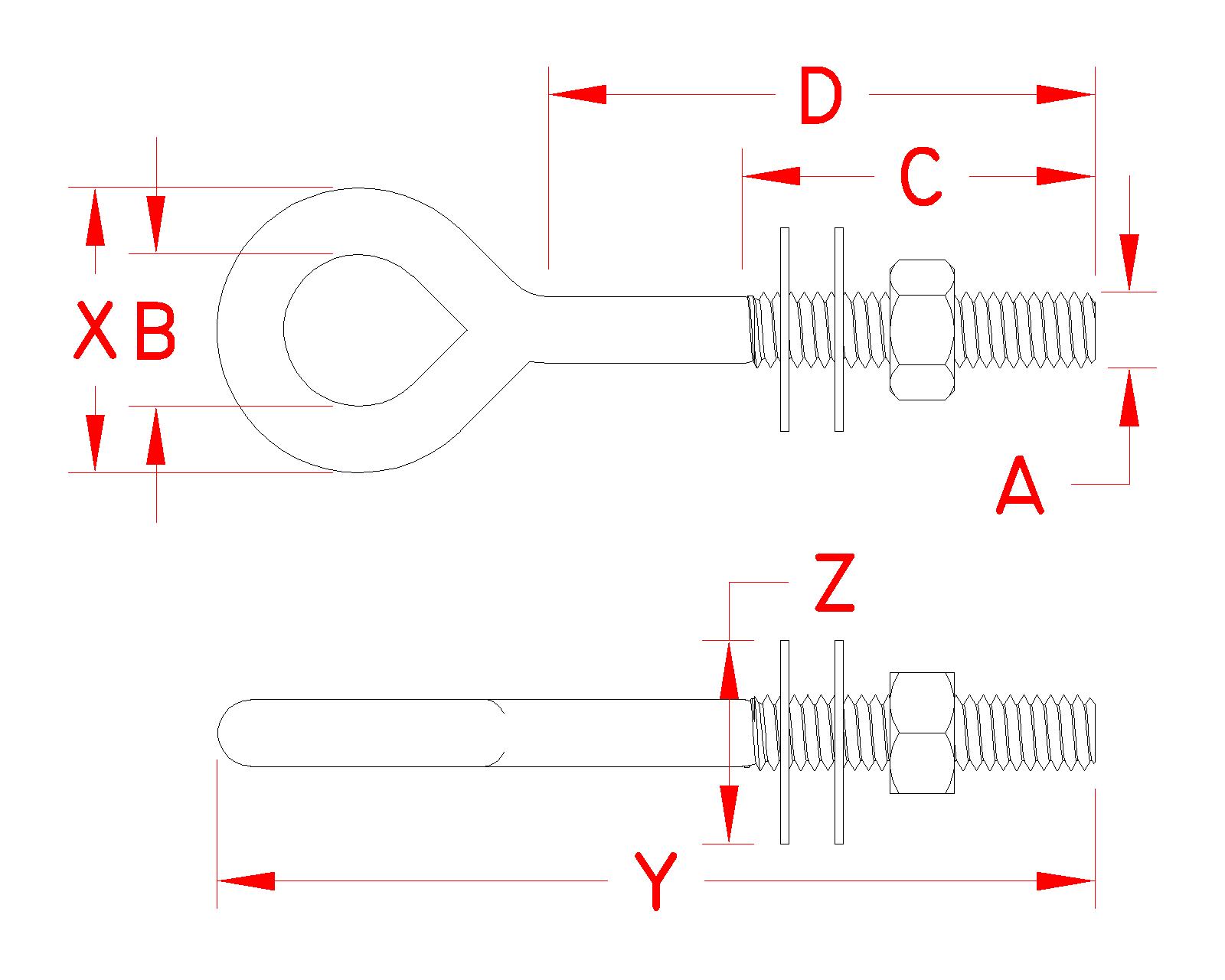 ALL DIMENSIONS ARE NOMINAL (+/- 3%) AND ARE SUBJECT TO CHANGE WITHOUT NOTICE.
ITEM
A
(size)
B
C
D
THREAD
(UNC)
X
Y
Z
WLL
(lb)
WT
(lb)
S0312-05025
3/16″
0.37″
0.85″
1.00″
10-24
0.70″
1.77″
0.38″
250
0.02
S0312-05050
3/16″
0.37″
1.50″
2.00″
10-24
0.70″
2.77″
0.38″
250
0.03
S0312-05075
3/16″
0.37″
1.75″
3.00″
10-24
0.70″
3.77″
0.38″
250
0.03
S0312-07050
1/4″
0.50″
1.50″
2.00″
1/4″-20
0.93″
2.96″
0.46″
400
0.06
S0312-07075
1/4″
0.50″
2.00″
3.00″
1/4″-20
0.93″
3.96″
0.46″
400
0.06
S0312-07100
1/4″
0.50″
2.00″
4.00″
1/4″-20
0.93″
4.96″
0.46″
400
0.08
S0312-07125
1/4″
0.50″
2.00″
5.00″
1/4″-20
0.93″
5.96″
0.46″
400
0.08
S0312-07150
1/4″
0.50″
2.00″
6.00″
1/4″-20
0.93″
6.96″
0.46″
400
0.10
S0312-08050
5/16″
0.63″
1.25″
2.00″
5/16″-18
1.17″
3.17″
0.62″
600
0.09
S0312-08075
5/16″
0.63″
2.00″
3.00″
5/16″-18
1.17″
4.17″
0.62″
600
0.12
S0312-08100
5/16″
0.63″
2.00″
4.00″
5/16″-18
1.17″
5.17″
0.62″
600
0.13
S0312-08125
5/16″
0.63″
2.00″
5.00″
5/16″-18
1.17″
6.17″
0.62″
600
0.15
S0312-08150
5/16″
0.63″
2.00″
6.00″
5/16″-18
1.17″
7.17″
0.62″
600
0.17
S0312-10075
3/8″
0.75″
2.00″
3.00″
3/8″-16
1.40″
4.45″
0.75″
1,000
0.83
S0312-10100
3/8″
0.75″
2.00″
4.00″
3/8″-16
1.40″
5.45″
0.75″
1,000
0.21
S0312-10125
3/8″
0.75″
2.00″
5.00″
3/8″-16
1.40″
6.45″
0.75″
1,000
0.24
S0312-10150
3/8″
0.75″
2.00″
6.00″
3/8″-16
1.40″
7.45″
0.75″
1,000
0.26
S0312-13075
1/2″
1.00″
2.00″
3.00″
1/2″-13
1.88″
5.00″
0.92″
1,800
0.40
S0312-13100
1/2″
1.00″
2.00″
4.00″
1/2″-13
1.88″
6.00″
0.92″
1,800
0.44
S0312-13125
1/2″
1.00″
2.00″
5.00″
1/2″-13
1.88″
7.00″
0.92″
1,800
0.48
S0312-13150
1/2″
1.00″
2.00″
6.00″
1/2″-13
1.88″
8.00″
0.92″
1,800
0.54