What's the Deal with Stainless Steel
What is stainless steel made of? Stainless Steel is essentially low carbon steel that contains Chromium at 10% or more by weight. This addition is what gives the steel its unique stainless, corrosion-resisting properties! The corrosion resistance and other useful properties of the steel are enhanced by increased Chromium content.
There are more than sixty grades of stainless steel. The entire group can be divided into five classes, identified by the alloying elements.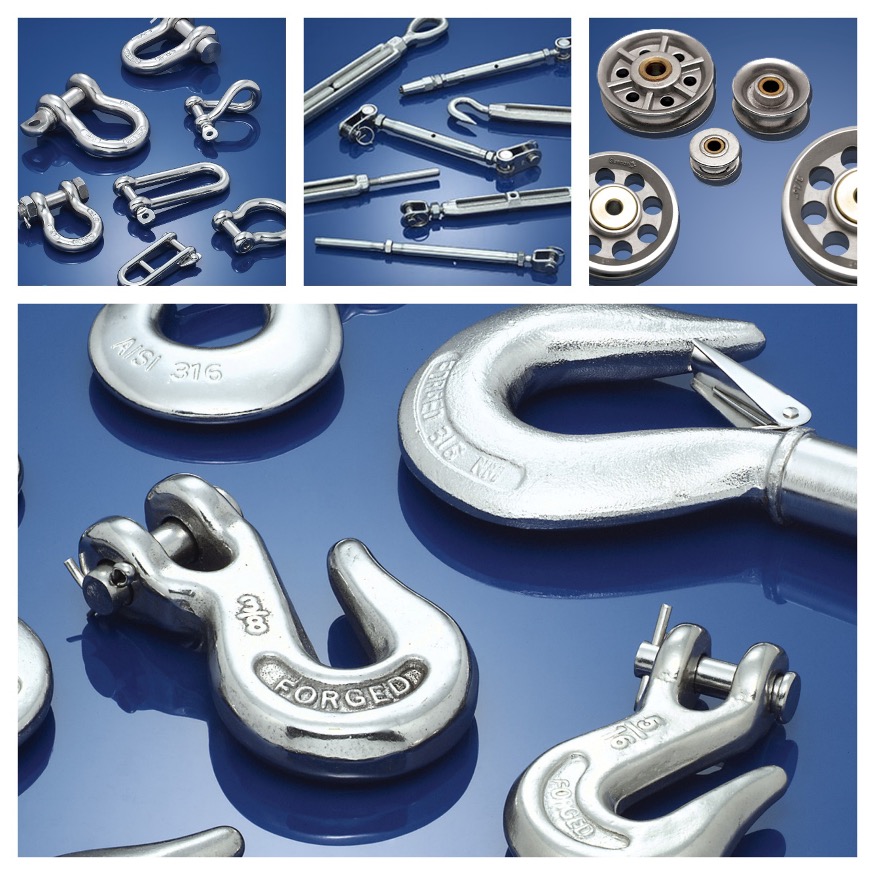 The Five Classes of Stainless Steel

Austenitic
Its primary crystalline structure is austenite, and it prevents steels from being hardened by heat treatment and makes them essentially non-magnetic.
Ferritic
These steels are non-hardenable by heat treatment, and only marginally hardenable by cold rolling. Ferritic steels are unique due to the higher amounts of chromium than other forms of stainless steel.
Duplex
This type of stainless steel is composed of grains of two types of stainless steel material, austenitic and ferritic. Offering high mechanical strength and excellent corrosion resistance properties.
Martensitic
This type of stainless steel alloy has a martensite crystal structure. It can be hardened and tempered through aging and heat treatment. Due to their relatively lower Chromium content, they are not as corrosion resistant as ferritic or austenitic stainless steels.
Precipitation Hardening Steels
These types of stainless steel contain a higher percentage of Chromium and Nickel. They are used in various industrial applications due to their high strength, corrosion resistance, and hardness.
You may still be wondering, why choose stainless steel? Stainless steel provides many unique values, making it a powerful candidate in materials selection. Stainless steel provides an abundance of benefits such as corrosion resistance, long-term value, heat resistance, and many others that can be found in our article on our website. We love talking about stainless steel! Check out our other articles and useful resources on our website. At Suncor Stainless, we only provide the highest-quality sources for stainless steel products and custom parts. Browse our gallery to see all of our stainless steel hardware!
Sources: https://en.wikipedia.org/wiki/Austenitic_stainless_steel, https://www.azom.com/article.aspx?ArticleID=19195, https://www.corrosionpedia.com/definition/4544/duplex-stainless-steel,https://en.wikipedia.org/wiki/Martensitic_stainless_steel, https://matmatch.com/learn/material/martensitic-stainless-steel, https://www.sst.net/precipitation-hardening-stainless-steel/

SUNCOR STAINLESS: THE LEADING MANUFACTURER OF STAINLESS STEEL HARDWARE AND COMPONENTS.

To learn more about the world's most complete and highest quality sources for stainless steel hardware and custom parts – visit our Suncor Stainless website. This Plymouth, MA-based company offers a variety of the highest quality stainless steel hardware for industrial, marine, architectural, commercial, government, and OEM markets.
For more information on our stainless steel hardware and custom parts, you may contact Suncor Stainless at 1-800-394-2222 or by completing the Contact Us Form.