Focus On Quality Marine Products
Suncor® Stainless provides quality marine hardware by meeting the highest industry standards of quality performance and we live by these high standards 365 days per year. We follow strict quality procedures and standards for every product, as well as inspect all material certificates.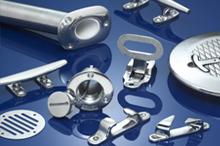 Deck Hardware
Suncor® Stainless manufactures stainless steel deck hardware and boat parts for all your stainless steel marine needs. Made from marine grade stainless steel to ensure corrosion resistance. At Suncor we provide a variety of boat hardware including, cleats, chocks, steering products, rod holders, hatches, deck pipes, hawse pipes, antenna mounts, hose deck fills and more.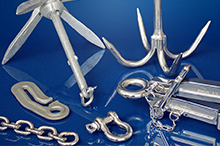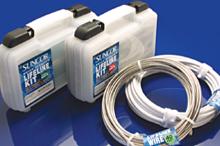 Quick Attach™ Lifeline Kits
It can be frustrating and costly for boat owners when sending your measurements and details to a rigging service for professionally made lifelines. Why go through that, when you can rig and install a lifeline in minutes using a Suncor®Stainless Quick Attach™ Lifeline Kit. Stainless steel mechanical swage fittings offer seamless results using only simple hand tools. You can also purchase our wire rope, sold separately, offering a long lifespan and an attractive finish. Watch the install in detail, cutting your install time in half by checking out our BILT App for Suncor Stainless Lifeline Kits. Use all the tools and resources needed for a smooth and cost effective install. Learn more information by checking out our sell sheet!
At Suncor® Stainless we care about all your marine hardware needs. Check out our website and learn more information and resources on all of our stainless steel products. Suncor® Stainless provides the certifications, equipment, experience, and track record to confidently say our products and services are top quality.
SUNCOR STAINLESS: THE LEADING MANUFACTURER OF STAINLESS STEEL HARDWARE AND COMPONENTS.
To learn more about the world's most complete and highest quality sources for stainless steel hardware and custom parts – visit our Suncor Stainless website. This Plymouth, MA-based company offers a variety of the highest quality stainless steel hardware for industrial, marine, architectural, commercial, government, and OEM markets.
For more information on our stainless steel hardware and custom parts, you may contact Suncor Stainless at 1-800-394-2222 or by completing the Contact Us Form.