Quick Attach™ Receiver
Grade: 316 Stainless Steel
Retail and bulk packaging available
The stainless steel Quick Attach™ Receiver includes the jaw set, jaw housing and brass ring. It features a mechanical swage fitting which allows for fast attachment and is offered in sizes ranging from 1/8″ to 1/2″. The swageless receiver is used with a bolt or a stud through a plate.
NOT FOR USE ON STANDING RIGGING ON BOATS.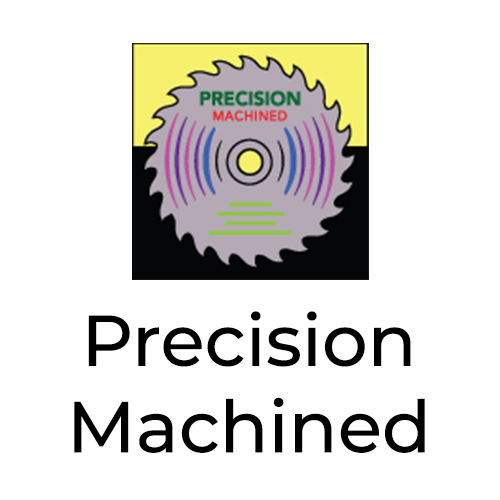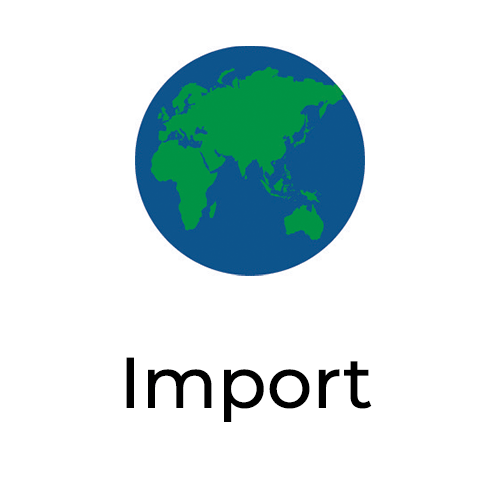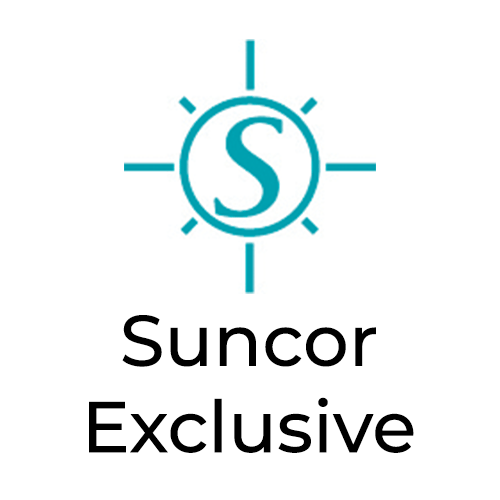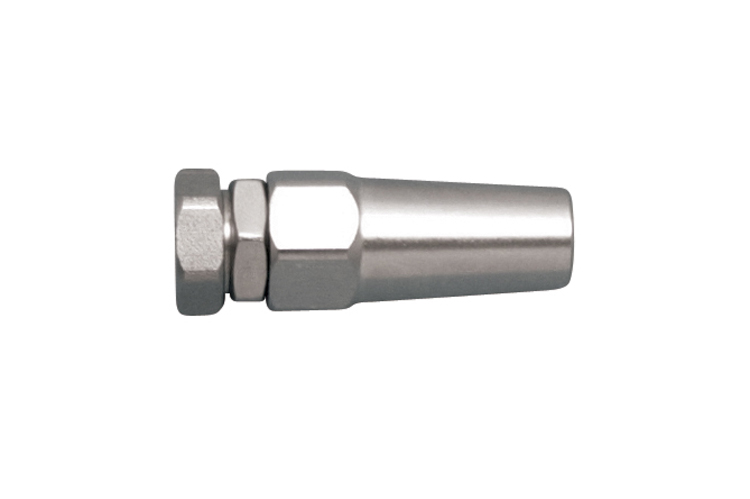 Specifications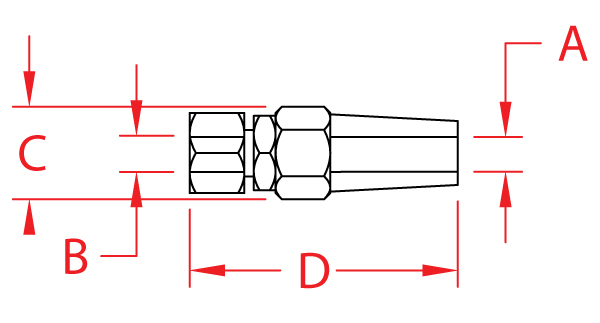 WORKING LOAD LIMIT OF QUICK ATTACH™ FITTINGS ARE 75% OF THE WLL OF WIRE USED.
ALL DIMENSIONS ARE NOMINAL (+/- 3%) AND ARE SUBJECT TO CHANGE WITHOUT NOTICE.
ITEM
A
(wire size)
B
(thread)
C
D
WT
(lb)
S0770-0703
1/8″
1/4″
0.54″
1.46″
0.07
S0770-0704
5/32″
1/4″
0.63″
1.68″
0.12
S0770-0905
3/16″
5/16″
0.75″
2.02″
0.18
S0770-1007
1/4″
3/8″
0.84″
2.50″
0.28
S0770-1610
3/8″
5/8″
1.06″
3.62″
0.60
S0770-2013
1/2″
3/4″
1.25″
4.32″
0.96